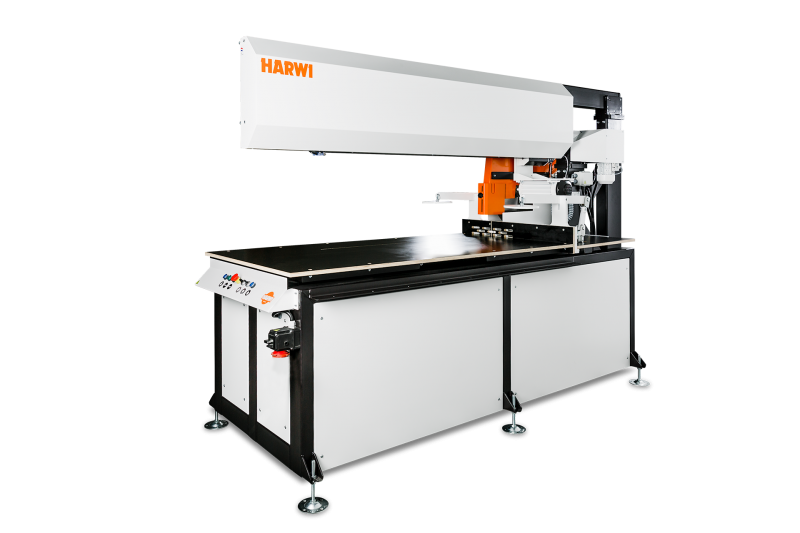 Harwi Multimatic
The Harwi Multimatic is the most powerful and complete radial saw in our range. This industrial radial saw has been specially developed for processing industrial-sized boards of insulation material with a top layer of aluminium or steel, but is also highly suitable for processing wood.
Harwi Multimatic front loader
Just like the Harwi 625-H-2K, the Multimatic is a radial saw for industrial-sized boards of up to 1250 mm. Its unique open C-frame structure makes the Harwi Multimatic easy to load from the front. This radial saw can be used to cross-cut industrial insulation boards in an ergonomic and user-friendly manner.
Standard pneumatic clamping and two-hand controls
The standard pneumatic clamping system on both sides of the saw ensures that the boards remain in place while cutting. The two-hand controls make radial cutting with the Harwi Multimatic very safe and completely ergonomic for your operators.
Harwi 1250 roller conveyors
This radial saw can be expanded as desired by means of Harwi 1250 roller conveyors, one side of which can be equipped with a manual or automatic length measuring system. By opting for the complete concept, the handling of the panels during supply and removal is also taken care of in addition to sawing.
Are you interested in a demonstration of the Harwi Multimatic, the Harwi 1250-H-2K or one of our other radial sawing machines? Please contact us. We will be happy to help you put together a suitable solution for your sawing process.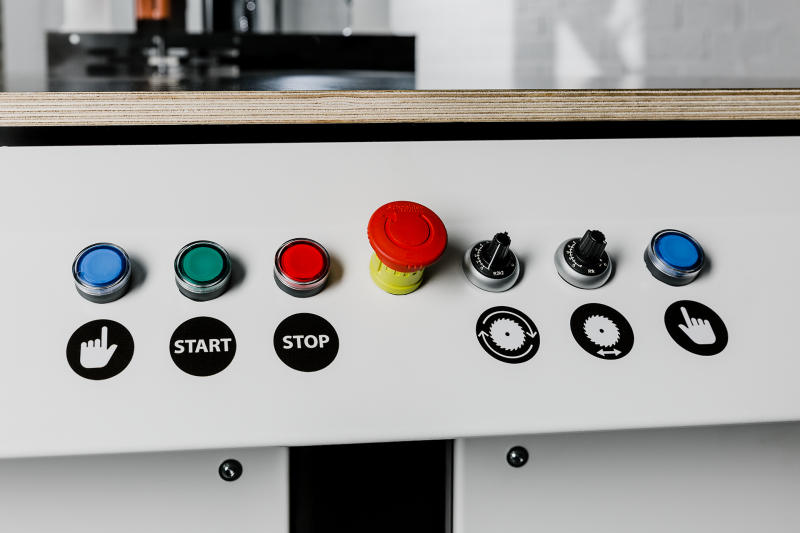 The best radial saw table for industrial-sized insulation boards
Cutting length up to 1250 mm
Pro
Inclusive
Brake motor 5 kW
Height of cut 210 mm
Width of cut 1250 mm
Carbide tipped saw blade Ø 550 mm
Automatic sawing movement
Adjustable saw blade speed
Adjustable saw movement
Two-hand operation
Pneumatic clamps
Concrete plywood table top
Manual height adjustment
Optional
Harwi roller conveyor 1250 heavy duty
Digital length measuring system