Harwi 625
The Harwi 625 radial saw is a true Harwi classic with a combination of simplicity and performance. It covers everything you are looking for in a robust crosscut saw. Like the Harwi 625-U, the Harwi 625 is one of the most effective radial sawing machines in this category.
Easy and fast cross-cutting with the Harwi 625
This industrial saw table is ideal for cross-cutting wood quickly and easily. Because of its simple design, the Harwi 625-H crosscut saw can be used by any employee.
Working ergonomically with the Harwi 625
With an effective cutting height of 135 mm and a cutting length of 625 mm, the Harwi 625 offers a solid worktable with ergonomic ease and efficient working movements. This makes all sawing work fast and healthy. Are you looking for a radial sawing machine with a larger cutting range? The Harwi 1250-H-2K has a cutting length of 1250 mm, allowing you to cut larger material with ease.
Would you like to see the Harwi 625 radial saw or one of our other radial sawing machines in operation, or catch up on the advantages of this machine? Please contact us for the possibilities. We will be happy to provide you with personal advice.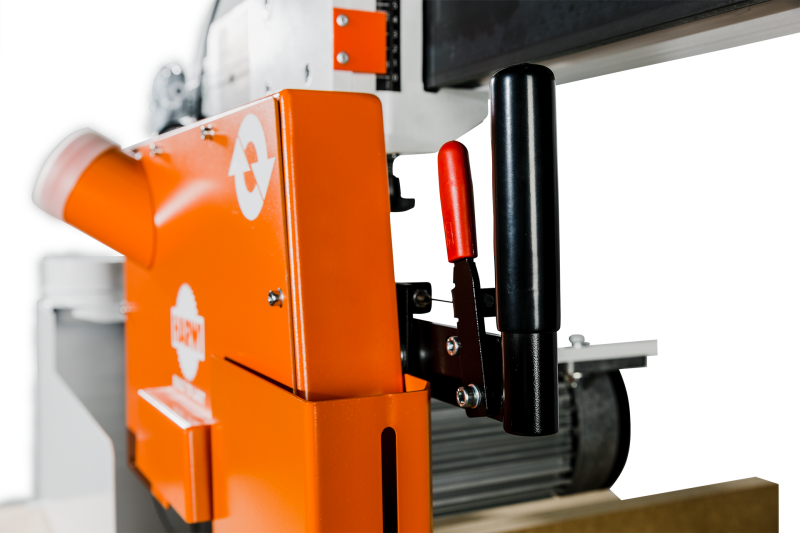 Solid and robust worktable
Basic
Inclusive
Brake motor 3 kW
Height of cut 135 mm
Width of cut 425 mm
Carbide tipped saw blade Ø 400 mm
Manual height adjustment
Premium
Inclusive
Brake motor 5 kW
Height of cut 160 mm
Width of cut 625 mm
Carbide tipped saw blade Ø 450 mm
Manual height adjustment
Optional
Automatic saw movement Incl 2 pneumatic clamps
Pro
Inclusive
Brake motor 5 kW
Height of cut 160 mm
Width of cut 625 mm
Carbide tipped saw blade Ø 450 mm
Manual height adjustment
Rotation arm 45°