Harwi 450-W
The Harwi 450-W is a robust and flexible radial saw. This radial sawing machine is unique because of the saw blade that maintains its zero point at all times, both when the saw blade is tilted and rotated. That makes working with this saw table efficient and easy.
The Harwi 450-W: precision work in tilt and rotation
By using the digitally readable control system, the tilt and rotation can be set easily and precisely. The 450-W can be used for cross-cutting wooden beams up to a height of 200 mm and has a cutting length of 450 mm. The machine works quickly and efficiently on all types of wood.
Working smoothly and powerfully
The powerful 5.5 kW motor of the Harwi 450-W radial saw and the oil brake cylinder ensure that the crosscut saw cuts smoothly through the material for a perfect cut. Over and over again. This makes the saw table a durable, powerful and effective addition to your company's machinery.
Curious about the Harwi 450-W radial saw or one of our other radial sawing machines? Please contact us or request the brochure. We will be happy to give you sound advice.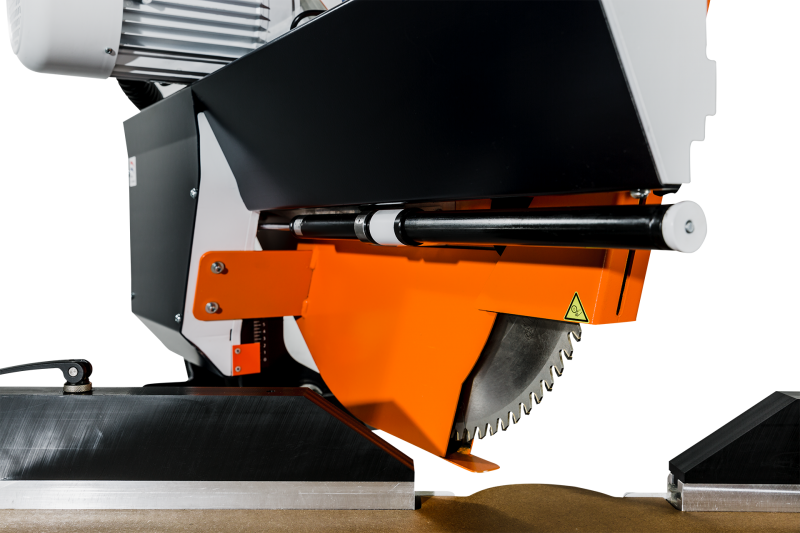 Precise tilt and rotation
Zero point maintained at all times
Smooth and easy operation
Pro
Inclusive
Brake motor 5.5 kW
Height of cut 210 mm
Width of cut 450 mm
Digital read-out tilting
Digital read-out rotation
Electrical angle adjustment
Manual rotation
Carbide tipped saw blade ø 520 mm
Oil brake cylinder
Adjustable guide