Harwi 130
In all its simplicity, the Harwi 130 is a household name within the wood industry and Harwi's history. It is a powerful and robust rip saw and cross-cut saw that performs for years and represents craftsmanship.
Harwi 130: manually adjustable
The saw blade of the industrial circular sawing machine is easy to adjust by manual operation. The fine adjustment allows you to fine-tune the guide to the material to be cut. The machine is highly suitable for processing sheet material and excels in ripping and cross-cutting wooden beams. If you are looking for a circular saw for a tougher sawing process, have a look at our Harwi 210.
Expansion options of the Harwi 130 circular saw
This industrial circular saw can be expanded with various options that provide additional ease of use in your sawing process. For example, electrical adjustment at the push of a button allows you to adjust the angle and height of the saw blade and a cut-off table allows you to perform repetitive sawing work with ease.
For more information or specific advice on our industrial circular sawing machines, please contact us. We will be happy to help you.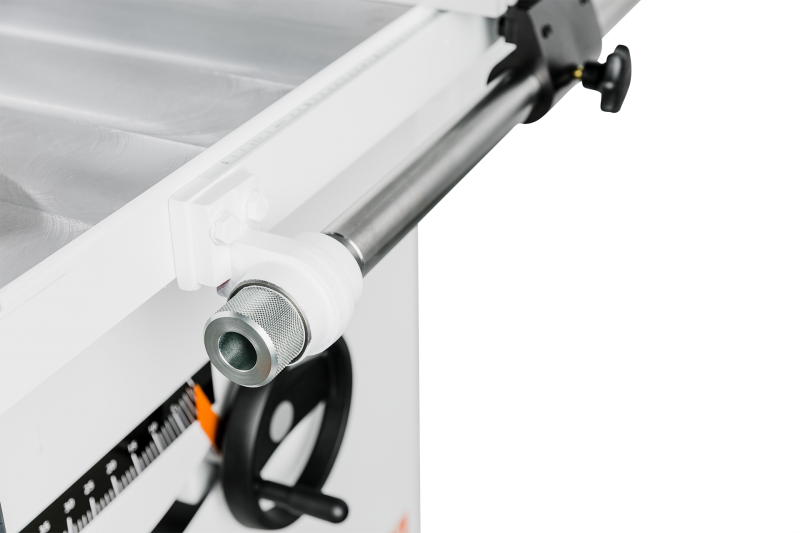 Highly precise and efficient circular saw
Basic 625/1250 width of cut
Inclusive
Motor 5.5 kW
Width of cut 625/1250 mm
Height of cut 110 mm
Carbide tipped saw blade Ø 400 mm
Optional
Cross-cut sliding table 1250 mm
Set saw blades 2x CT ø 450mm For 135 mm height of cut
Premium 625/1250 width of cut
Inclusive
Motor 7.5 kW
Width of cut 625/1250 mm
Height of cut 135 mm
Carbide tipped saw blade Ø 450 mm
Optional
Cross-cut sliding table 1250 mm
Digital read-out
Pro 625/1250 width of cut
Inclusive
Motor 7.5 kW
Width of cut 625/1250 mm
Height of cut 135 mm
Digital read-out
Electric adjustment
Carbide tipped saw blade Ø 450 mm
Optional
Cross-cut sliding table 1250 mm