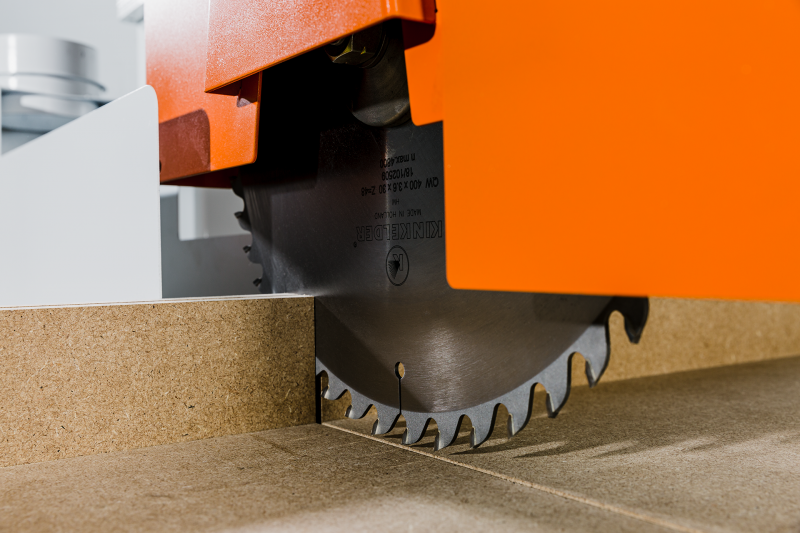 Harwi 1250-H-2K
Just like the Harwi 625-H, the 1250-H-2K is a radial saw for fast and very precise cutting and cross-cutting of wood. The further developed Harwi 1250-H-2K radial saw is capable of processing material up to a cutting length of no less than 1250 mm.
The Harwi 1250-H-2K with automatic sawing movement
As standard, this Harwi saw table is supplied as an ergonomically efficient manual version. But expanding to fully automatic two-hand controls, including pneumatic clamping, provides even greater ease of use. The ergonomic sawing machine is an extra user-friendly radial saw for your operators.
Additional cutting length with the 1250-H-2K
Because of the extra length of this industrial radial saw, precision work can be carried out on long materials such as industrial-sized wooden panels. The maximum size the machine can handle is 1250 mm. Would you like to saw sandwich panels with a steel or aluminium top layer? Have a look at the Harwi Multimatic saw.
Would you like to see the Harwi 1250-H-2K in operation or are you interested in one of our other radial sawing machines? Please feel free to contact us or request the brochure below. We will be happy to give you sound advice.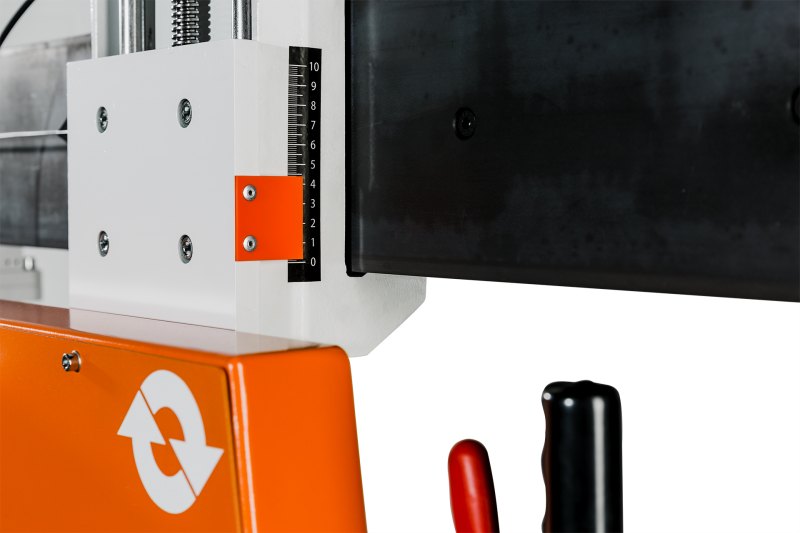 Maximum cutting length of up to 1250 mm
Available as both manual and fully automatic versions
User-friendly and ergonomic
Basic
Inclusive
Brake motor 3 kW
Height of cut 135 mm
Width of cut 1250 mm
Carbide tipped saw blade Ø 400 mm
Manual height adjustment
Premium
Inclusive
Brake motor 5 kW
Height of cut 160 mm
Width of cut 1250 mm
Carbide tipped saw blade Ø 450 mm
Manual height adjustment
Pro
Inclusive
Brake motor 5 kW
Height of cut 160 mm
Width of cut 1250 mm
Carbide tipped saw blade Ø 450 mm
Manual height adjustment
Automatic saw movement Incl 2 pneumatic clamps
Adjustable saw blade speed
Adjustable saw movement
Two-hand operation