Harwi Ultra
Vertical panel saws
The most complete sawing machine with a unique extraction system for a dust-free working environment.
Get in touch!
Download brochure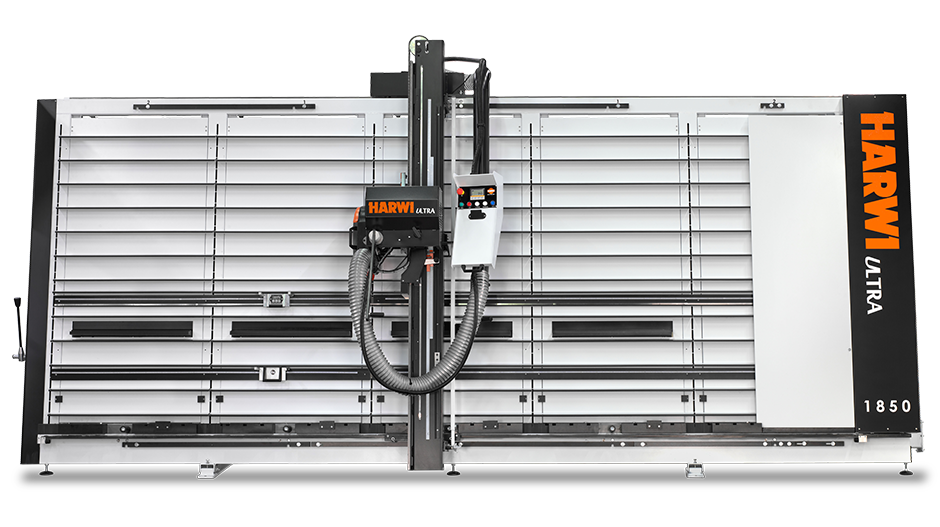 Harwi Ultra vertical panel saw
The Harwi Ultra vertical panel saw represents the very best that Harwi has to offer. A unique extraction system, ergonomic saw arm and a 4 kW motor that provides a transmission of 5000 rpm via a drive belt. In short, the perfect vertical panel saw for efficient and safe industrial use.
Harwi Ultra for dust-free work
The unique extraction system of the Harwi Ultra provides dust extraction with values that are far below the national and international standards. The cylinder control unit provides a targeted airflow of the extraction system behind the sheet material. In addition, the saw dust extraction system removes dust from the front of the sheet material. Working completely dust-free guarantees the health of your employees.
Robust and efficient, the Harwi Ultra
The special frame of the Harwi Ultra vertical panel saw is welded from a single piece and is therefore extremely robust. The high speed of 5000 rpm not only makes the vertical panel saw highly suitable for processing wood, but also for plasterboard and cementitious boards. The ergonomic sawing arm facilitates high efficiency and productivity.
For more information about the Harwi Ultra vertical panel saw and all other Harwi vertical panel saws, please contact us or one of our dealers. We will gladly provide you with all the information you need.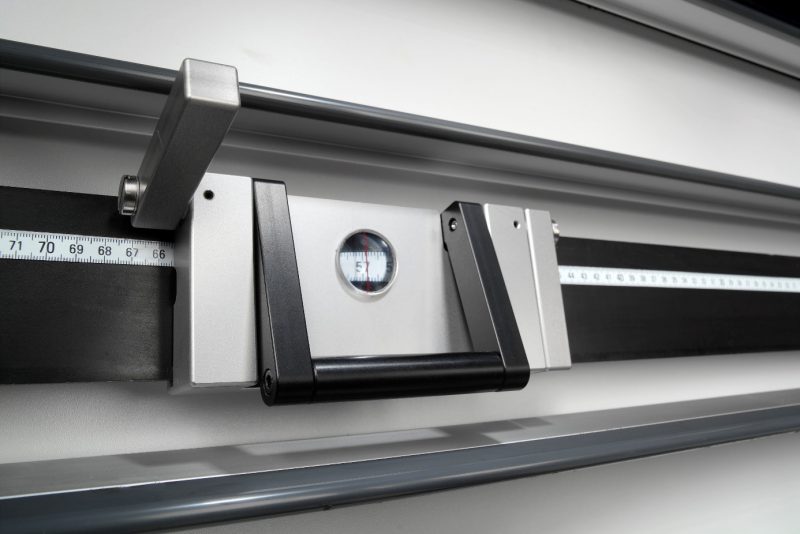 Wood, plasterboard and cement board
Available in several models
The Harwi Ultra is available in three versions, specified according to the dimensions of the material to be processed. The Ultra 1550, 1850 and 2150.
Pro
Inclusive
Motor 4 kW
Moving backpanel
Cutting depth 55 mm
Carbide tipped saw blade ø 250 mm
Digital read-out
Electro clamping horizontal
Midway fences maximum
Length stop analog
Panel mover
Support midway fence
Length stop guiding block
Stops for horizontal cuts
Reiteration stop
Transport rollers pneumatic
Framesuction vertical
TRK dust extraction horizontal
24VDC power supply for extraction unit