Vertical panel saw
If you say Harwi panel saw, you say Harwi Piranha. This versatile panel saw offers all the possibilities for easy cutting of panel material. Various components, such as the automatic moving backpanel, the length stop and the midway fences, make this a compact yet versatile sawing machine.
Working easily and flexibly
The automatic moving back panelincluded as standard prevents you from sawing into the rear panel. The unique aspect of the Harwi panel saws is that the zero point is in the middle of the machine, so you can work to the left or right of the zero point as you prefer without any trouble. These are advantages that allow for work flexibility.
A good ergonomic working posture
The Harwi Piranha panel saw contains two midway fences for processing small sheet material at a pleasant working height. The ergonomic saw handle ensures that you work flexibly and lightly without having to bend down. The Piranha is an efficient, ergonomic sawing machine with great attention paid to the well-being of your operators.
If you are looking for a versatile vertical panel saw that guarantees simplicity and flexibility, ask about our Harwi Piranha vertical panel saw. Please contact us for a brochure or an appointment.
We will be happy to provide you with all the information about these and all our other vertical sawing machines.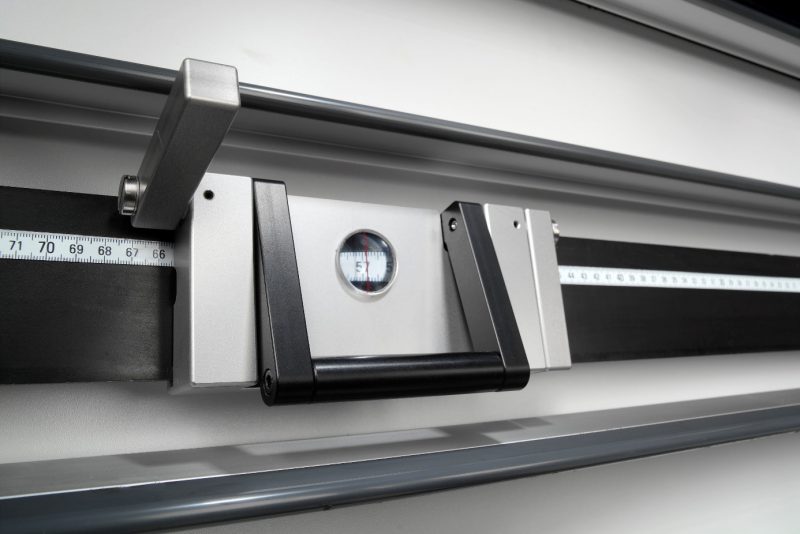 Available in several models
The Harwi Piranha is available in two versions, specified according to the dimensions of the material to be processed. The Piranha 1250, 1550.
Basic
Inclusive
Motor 3 kW
Moving backpanel
Cutting depth 55 mm
Carbide tipped saw blade Ø 250 mm
Length stop analog
Panel mover
Midway fences 2x
24VDC power supply for extraction unit
Optional
Transport rollers foot operated
Premium
Inclusive
Motor 3 kW
Moving backpanel
Cutting depth 55 mm
Carbide tipped saw blade Ø 250 mm
Length stop analog
Electro clamping horizontal
Panel mover
Stops for horizontal cuts
Reiteration stop
Transport rollers foot operated
Midway fences maximum
TRK dust extraction horizontal
24VDC power supply for extraction unit